SEASONAL SELF-CARE BLOG
---
Stay centered this Fall with Rudra Mudra
Posted on September 18th, 2018
---
I have been feeling very fragmented and distracted the past few weeks from the political craziness on top of the Seasonal change from Summer to Fall. To help me stay grounded, I've been focusing more on meditation and other internal practices.
This morning I woke up early and meditated using Rudra Mudra to invite centering and balance into my being. I've been finding this mudra, sacred hand position, very helpful and it's so easy to do! Rudra Mudra rules the solar plexus chakra (third chakra). It helps strengthen the earth element and the digestive organs associated with it. According to Chinese medicine, Late Summer and Early Fall, is the time to nourish and stimulate the Earth element.
RUDRA MUDRA
Sit comfortably with as much support as you need.
With each hand, place the tips of your index finger, ring finger and thumbs together.
Breathe deeply into the belly and relax any tension that you are noticing in your body and mind.
Stay in the position for 5 minutes or for as long as you like. You can do it a few times a day.
VISUALIZATION
As you hold Rudra Mudra , visualize a wheel with a square hub with a yellow point in the center. As you inhale, imagine that the yellow point expands and moves towards you. As you exhale, the yellow point recedes back to the hub. Keep your focus on the center.
I've been doing Rudra mudra regularly for the past month and sharing it with my students in class. It has been very grounding, which is especially important in these rocky times!
I am excited to offer many beautiful opportunities for sound healing and yoga this Fall. Join me for an exquisitely relaxing mid-week Restorative Sound Bath on Wednesday nights! Starting tomorrow night, this 4 week series will help you reset your being at Narayana Yoga Project! You can drop in for one juicy session, or sign up for the whole deeply nourishing series! This Sunday I'm offering my first monthly Kirtan – Sept 23 at Sacred Sounds. It is donation based with each month going to a different organization. Our first Kirtan donations will go to SwingLeft to help the blue wave in the mid term elections! Keep the high vibes going and join me the following weekend with my monthly Restorative Sound Bath @ Sacred Sounds, Sat Sept 29!
Nourish yourself with sacred self-care with my signature Private Sound Healing session. Sign up right now for this extraordinary rejuvenating and transformative healing experience. You will be floating in a sea of blissful sound in no time at all!
I'm offering an incredible retreat in Thailand this winter – Awakened Heart Retreat – Thailand, Feb 5-12. The buddy special is just around the corner, so invite a friend to join you on your Winter yoga Adventure to Southern Thailand! It is a spectacular location: remote, quiet, peaceful, and perfect to practice yoga and meditation!
joyous heart!
Leigh
---
dog days of summer cooling tips
Posted on August 17th, 2018
---
Given the speed and intensity with which climate change is moving, I've been getting increasingly involved in climate action and ways to create a more sustainable lifestyle. Those of you who are on Facebook, may have seen my recent posts about my plastic free journey which has intensified in the past month. Challenging and eye opening, this plastic free journey has awakened my mind to innovation, visioning, and community in ways that I had not anticipated. I feel very inspired and hopeful that we can shift this! The ocean & the Earth needs our help now!
One of the environmental organizations that I have been working with is 350 Brrooklyn. At our last monthly meeting, we were asked to share with each other ways that we were keeping cool this Summer without relying air conditioning which uses an excess of energy. As I turned to the people sitting next to me, I first I felt like I didn't have anything to offer, but then I realized that I have a plethora of cooling techniques from my Ayurveda and yoga knowledge. I proceeded to show them Sitali pranayama, a simple breathing practice that cools your body and mind. It is incredible for the Summer when our Pitta Dosha, the fire element, goes out of balance. In our increasingly heated world, Sitali Pranayama is a great practice to know, as you can do it anywhere, at anytime, and it works immediately. My new friends at the 350 Brooklyn meeting loved it! We were then asked to share our tips with the whole group. So I taught the whole group Sitali Pranayama and they loved it to! By the looks on their faces, I'm sure it was the first time they had ever tried something like this at their meetings, and there was alot of laughter as everyone tried curling their tongues and sipping in  the air. But they were amazed at how cool their tongues felt after just a few breaths and how that cool feeling spread through their bodies. Try Sitali Pranayama in these dog days of Summer when the heat and humidity feel overwhelming.
How To Practice Sitali
Sit in a comfortable position with the head, neck, and spine in alignment.
Close your eyes, breathe into the low belly (diaphramatic breathing) to relax
Curl your tongue and put it out of your mouth.
Inhale through the tongue and into the mouth. It feels a bit like you are sipping through a straw – a stainless steel straw, of course!
Draw the tongue back into your mouth, close your mouth and exhale through the nostrils.
Repeat 10 times
Keep it cool!
Leigh
---
DETOX MUDRA
Posted on May 7th, 2018
---
Thankfully Spring is finally here in full blossom! It makes me so happy when I take my morning walks to my sweet local McGorlick park. It has been quite a long "birthing" process this year in New York and I've been going through many layers of cleansing both inside and out. My Spring Green Soup and Pineapple Delight Green Drink and other ways of increasing delicious and detoxifying greens into my daily regime has been very cleansing for my system and Spring organs and meridians. My closets have a little more breathing room now that that coat that I didn't wear all winter and that skirt that I keep putting back every season & other things are finally out of my closet & off to the Thrift store!
I've been working a lot with the Detoxification Mudra both personally in my own home practice as well in my yoga classes and Restorative Sound Healing: Spring Renewal workshops. The Detoxification Mudra is a very powerful support to cleanse out the inner energy channels as well as clear the mind of mental habits and old worn-out ideas of who you are. I've been working with a powerful visualization with this mudra that really is helping me transform my new inner visions to manifest in my life. It's so simple. Just sit down in a quiet place. Lengthen your spine and breathe deeply into your belly to your body and mind. Place your thumb at the base of your fourth finger and breath deeply. Visualize all the thoughts and situations that you would like to release from you life, the thoughts and emotions that you are keeping you stuck. Maybe there is some resentment, anger, fear, grudges, negative thoughts and feelings that you are holding onto. Perhaps it is a person, or a job or a situation that is keeping you in a contracted state. What is limiting, or stopping you from expanding into the fullest most vibrant expression of your self? Visualize it and then let it go. After you've completed this process. Visualize all that you would like to manifest in your life. The thoughts, feelings, situations, people that you invite in to grow in the garden of your life. See this in as deep detail as possible and then listen to the feelings that you experience seeing this new film of your life. Let the feelings seep deeply into every cell of your body and permeate your entire being, nurturing new neurological patterns in your brain. Do this for at least 5 minutes a day, more if you have the time!
For a Spring yin practice,  join me this weekend for my Mother's day  RESTORATIVE SOUND HEALING: MAMA LOVE workshop May 12, 6:15-8:15pm at Sacred Sounds Yoga in Manhattan for a deeply nourishing sound healing experience for Spring and for nurturing the Shakti Prana, divine Feminine energy within.
Spring Sound Bliss awaits you! Sign up for one of my Spring Sound Healing Specials and float is a a sea of healing sound!
MOTHER'S DAY SOUND HEALING GIFT
SPRING RENEWAL SOUND HEALING– limited offer through May 20!
For a Spring yang  practice, check out my SPRING CLEANSE FLOW  video.
I know you'll enjoy this a powerful detoxifying, core strengthening, twisting asana sequence that releases congestion in the liver and gall bladder meridians to powerfully cleanse the Spring organs and bring clarity and vitality to your being! Even if you can't fully do the apex poses yet, do as much of  the sequence as you can and you will deeply open your hips and cleanse your body & mind!
joyous heart!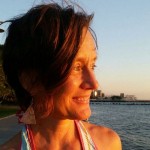 Leigh
---